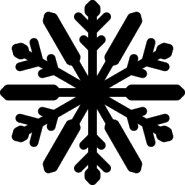 Name:
Yuki
Culture:
Members of the Yuki clan have no wide spread interaction with each other. They live in hiding among normal civilians in the Land of Water. When they do interact with one another, it is generally in small units so as not to arouse suspicion.
History:
The Yuki clan lives in the Land of Water. Some time ago, the country was in the midst of a civil war. In this war, different sides battled each other using ninja, some of whom possessed kekkei genkai. After the war ended, memories of the horrific battles still lingered in the minds of the people, causing wide-spread persecutions against those with kekkei genkai. Because of this, the Yuki clan, whose members carried the Ice Release kekkei genkai went into hiding (http://naruto.wikia.com/wiki/Yuki_clan). After living in secrecy for so long, the clan's members have little to no knowledge of how many of them are left. As a result of the lack of interaction, the great secrets of the clan's true capabilities have become forgotten.
Kekkei Genkai:
Ice Release (Hyōton)
Description:
Allows the users to combine wind and water-based chakra to create and manipulate ice, forming it into various structures. When the user releases their chakra, the surrounding vicinity becomes cold enough to cause snow to fall. Hyōton mainly causes damage through freezing (and possibly shattering), piercing, momentum, and frostbite. (http://naruto.wikia.com/wiki/Ice_Release). Yuki members must take Water, Wind, and Ice as 3 of their starting Focuses. Hyōton cannot be leveled up higher than the average of the user's Water level and Wind level. Ice Release is strong against Water and Wind Release
Mastery: Supercooled Chakra
- Allows for the type "Supercooled" to be selected for Offensive Hyōton jutsu. This type causes all ice release jutsu to reduce the speed of their victim by 25% of the jutsu's level for 2 posts.
Drawback:
Due to the high level of skill required to mold chakra into an Advanced Element, all Hyōton jutsu cost +30% chakra to activate and +30% Skill Points to learn. Additionally, Hyōton jutsu require twice the normal number of handsigns to activate. Ice Release is weak against Earth and Lightning Release. Yuki have a difficult time learning other chakra natures, and as such it takes twice the normal Skill Points for them to learn a new Element.
Jutsus:
Spoiler:

Name: Demonic Ice Mirrors
Level: 750
Purpose: Offensive
Types: Desperate
Focuses: Hyōton, Ninjutsu
Duration: Maintainable (350)
Cooldown: 4 posts
Description: Once activated, a number of ice mirrors will begin to condense in the air around the user. These form to create a dome-like shape up to 50 meters in diameter. The user is then able to merge with one of the ice mirrors, which causes all other mirrors to reflect the user's image. The user can then travel from mirror to mirror at amazing speeds (up to 75 m/s). They are unable to attack/perform any other action while moving from mirror to mirror. While moving like this, it will appear as if all the mirror's replicas are also moving, making it extremely difficult to track the real user. An ability that can detect chakra will be able to tell which one is real, however. Additionally the user can emerge from the mirrors and re-enter them at any time at their normal speed as well (allowing them to do whatever actions they'd like in-between). While merged with a mirror, the user is able to perform jutsu/attack as normal, and it will also appear as if all of the mirrors are producing an identical attack. None of the replicas will have any effect, however, they are simply a distraction. Additionally any clones the user has will be able to interact with the mirrors in the same way the user can, making this jutsu ideal for use with clones.

Makikomu

Genin




---

Strength

:

Endurance

:

Speed

:

Perception

:

Stealth

:

---

Posts

: 21




---
Permissions in this forum:
You
cannot
reply to topics in this forum